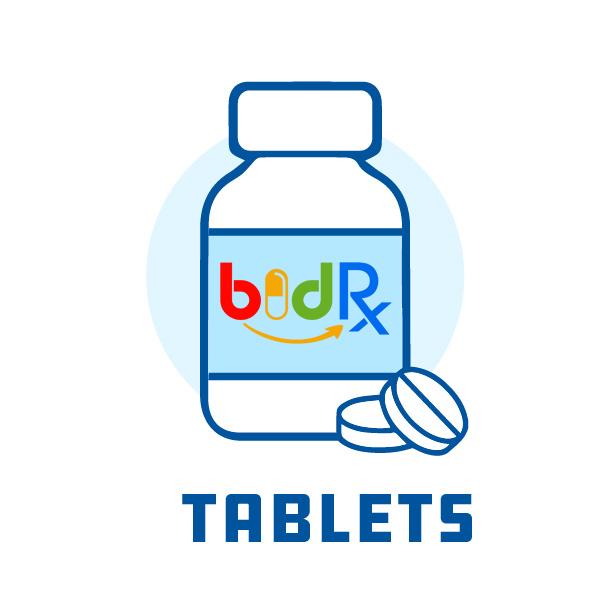 ZURAMPIC 200 MG TABLET
USES: Lesinurad is used with another medication (such as allopurinol, febuxostat) to lower uric acid levels in people with gout. It works by helping the kidneys get rid of uric acid from the body. Increased uric acid levels can cause gout.
Indications : prevention of acute gout attack
SIDE EFFECTS: Heartburn may occur. If this effect lasts or gets worse, tell your doctor or pharmacist promptly. Remember that this medication has been prescribed because your doctor has judged that the benefit to you is greater than the risk of side effects. Many people using this medication do not have serious side effects. Tell your doctor right away if you have any serious side effects, including: signs of kidney problems (such as lower back pain, painful/difficult urination, nausea/vomiting, change in the amount of urine). A small number of people who took this medication had heart-related problems or stroke. However, it is not known if this medication caused these problems. Get medical help right away if you have any of these very serious side effects, including: weakness on one side of the body, sudden vision changes, confusion, chest/jaw/left arm pain, unusual sweating. A very serious allergic reaction to this drug is rare. However, get medical help right away if you notice any symptoms of a serious allergic reaction, including: rash, itching/swelling (especially of the face/tongue/throat), severe dizziness, trouble breathing. This is not a complete list of possible side effects. If you notice other effects not listed above, contact your doctor or pharmacist. In the US - Call your doctor for medical advice about side effects. You may report side effects to FDA at 1-800-FDA-1088 or at www.fda.gov/medwatch. In Canada - Call your doctor for medical advice about side effects. You may report side effects to Health Canada at 1-866-234-2345.
HOW TO USE: See also Warning section. Read the Medication Guide provided by your pharmacist before you start taking lesinurad and each time you get a refill. If you have any questions, ask your doctor or pharmacist. Take this medication by mouth with food as directed by your doctor, usually once daily in the morning with your other uric acid medication. Drink a full glass of water with each dose and at least another 8 glasses (8 ounces each) a day while taking this drug. If you are on restricted fluid intake, consult your doctor for further instructions. Use this medication regularly to get the most benefit from it. To help you remember, take it at the same time each day. You may have more gout attacks after starting this medicine while your body removes extra uric acid. Lesinurad is not a pain reliever. Your doctor may prescribe medication (including colchicine, NSAIDs such as ibuprofen, naproxen, or indomethacin) to prevent/treat a gout attack while you are taking lesinurad. Continue to take lesinurad and your prescribed medicines for gout attacks as directed by your doctor. Tell your doctor if your condition lasts or gets worse.
PRECAUTIONS: Before taking lesinurad, tell your doctor or pharmacist if you are allergic to it; or if you have any other allergies. This product may contain inactive ingredients, which can cause allergic reactions or other problems. Talk to your pharmacist for more details. Before using this medication, tell your doctor or pharmacist your medical history, especially of: kidney disease, cancer treatment, a certain inherited disease (Lesch-Nyhan syndrome). Before having surgery, tell your doctor or dentist about all the products you use (including prescription drugs, nonprescription drugs, and herbal products). During pregnancy, this medication should be used only when clearly needed. Discuss the risks and benefits with your doctor. It is unknown if this medication passes into breast milk. Consult your doctor before breast-feeding.
DRUG INTERACTIONS: Drug interactions may change how your medications work or increase your risk for serious side effects. This document does not contain all possible drug interactions. Keep a list of all the products you use (including prescription/nonprescription drugs and herbal products) and share it with your doctor and pharmacist. Do not start, stop, or change the dosage of any medicines without your doctor's approval. Other medications can affect the removal of lesinurad from your body, which may affect how lesinurad works. An example is valproic acid. This medication may decrease the effectiveness of hormonal birth control such as pills, patch, or ring. This could cause pregnancy. Discuss with your doctor or pharmacist if you should use reliable backup birth control methods while using this medication. Also tell your doctor if you have any new spotting or breakthrough bleeding, because these may be signs that your birth control is not working well. Aspirin can decrease the effects of this medication. However, if your doctor has directed you to take low-dose aspirin for heart attack or stroke prevention (usually 81-162 milligrams a day), you should continue taking it unless your doctor instructs you otherwise. Ask your doctor or pharmacist for more details.
OVERDOSE: If someone has overdosed and has serious symptoms such as passing out or trouble breathing, call 911. Otherwise, call a poison control center right away. US residents can call their local poison control center at 1-800-222-1222. Canada residents can call a provincial poison control center.