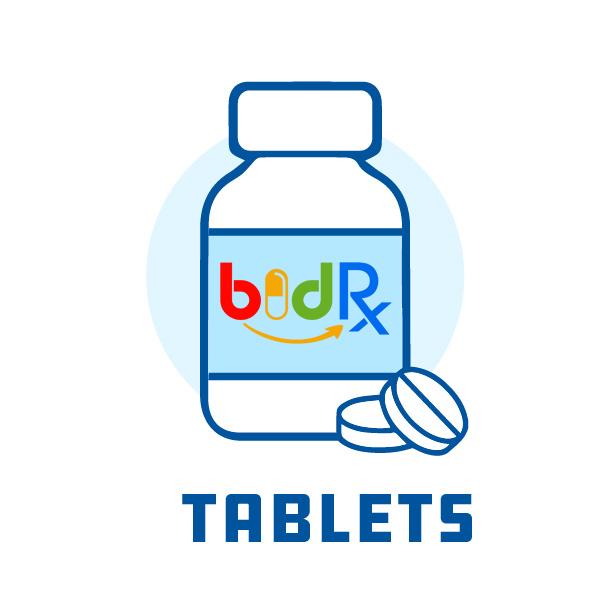 WP THYROID 32.5 MG TABLET
USES: Thyroid hormone is used to treat underactive thyroid (hypothyroidism). It is a natural product made from animal thyroid glands (usually a pig's). It replaces or provides more thyroid hormone, which is normally produced by the thyroid gland. Low thyroid hormone levels can occur naturally or when the thyroid gland is injured by radiation/medications or removed by surgery. Having enough thyroid hormone is important for maintaining normal mental and physical activity. In children, having enough thyroid hormone is important for normal mental and physical development. This medication is also used to treat other types of thyroid disorders (such as certain types of goiters, thyroid cancer) and also to test for thyroid function. This medication should not be used to treat infertility unless it is caused by low thyroid hormone levels. Older adults should discuss the risks and benefits of this medication with their doctor or pharmacist.
Indications : hypothyroidism, adjunct to surgery or radiotherapy for thyroid carcinoma
SIDE EFFECTS: Hair loss may occur during the first few months of treatment. This effect is usually temporary as your body adjusts to this medication. If this effect persists or worsens, tell your doctor or pharmacist promptly. Remember that this medication has been prescribed because your doctor has judged that the benefit to you is greater than the risk of side effects. Many people using this medication do not have serious side effects. Tell your doctor right away if any of these unlikely but serious effects of high thyroid hormone levels occur: increased sweating, sensitivity to heat, mental/mood changes (such as nervousness, mood swings), tiredness, diarrhea, shaking (tremor), headache, shortness of breath. Get medical help right away if any of these rare but serious effects of high thyroid hormone levels occur: chest pain, fast/pounding/irregular heartbeat, swelling hands/ankles/feet, seizures. A very serious allergic reaction to this drug is rare. However, get medical help right away if you notice any symptoms of a serious allergic reaction, including: rash, itching/swelling (especially of the face/tongue/throat), severe dizziness, trouble breathing. This is not a complete list of possible side effects. If you notice other effects not listed above, contact your doctor or pharmacist. In the US - Call your doctor for medical advice about side effects. You may report side effects to FDA at 1-800-FDA-1088 or at www.fda.gov/medwatch. In Canada - Call your doctor for medical advice about side effects. You may report side effects to Health Canada at 1-866-234-2345.
HOW TO USE: Take this medication by mouth as directed by your doctor, usually once daily on an empty stomach, 30 minutes to 1 hour before breakfast. Dosage is based on your medical condition, laboratory test results, and response to treatment. For children, the dosage is also based on age/weight. Use this medication regularly in order to get the most benefit from it. To help you remember, take it at the same time each day. Do not stop taking this medication without first consulting with your doctor. Thyroid replacement treatment is usually taken for life. Certain medications (cholestyramine, colestipol, colesevelam, antacids, sucralfate, simethicone, iron, sodium polystyrene sulfonate, calcium carbonate, orlistat) can decrease the amount of thyroid hormone that is absorbed by your body. If you are taking any of these drugs, separate them from this medication by at least 4 hours. There are different brands of thyroid hormone available. Do not change brands without first consulting your doctor or pharmacist. Symptoms of low thyroid hormone levels include tiredness, muscle aches, constipation, dry skin, weight gain, slow heartbeat, or sensitivity to cold. Tell your doctor if your condition worsens or persists after several weeks of taking this medication.
PRECAUTIONS: Before taking thyroid hormone, tell your doctor or pharmacist if you are allergic to it; or to pork products; or if you have any other allergies. This product may contain inactive ingredients, which can cause allergic reactions or other problems. Talk to your pharmacist for more details. Before using this medication, tell your doctor or pharmacist your medical history, especially of: increased thyroid hormones (thyrotoxicosis), decreased adrenal gland function, heart disease (such as coronary artery disease, irregular heartbeat), high blood pressure, diabetes. Before having surgery, tell your doctor or dentist about all the products you use (including prescription drugs, nonprescription drugs, and herbal products). Older adults may be more sensitive to the side effects of this drug, especially chest pain, fast/pounding/irregular heartbeat. Current information shows that this drug may be used during pregnancy. Tell your doctor if you are pregnant because your dose may need to be adjusted. Thyroid hormone passes into breast milk but is unlikely to harm a nursing infant. Consult your doctor before breast-feeding.
DRUG INTERACTIONS: See also How to Use Section. Drug interactions may change how your medications work or increase your risk for serious side effects. This document does not contain all possible drug interactions. Keep a list of all the products you use (including prescription/nonprescription drugs and herbal products) and share it with your doctor and pharmacist. Do not start, stop, or change the dosage of any medicines without your doctor's approval. Some products that may interact with this drug include: "blood thinners" (such as warfarin), digoxin, estrogen-containing products (including birth control pills).
OVERDOSE: If someone has overdosed and has serious symptoms such as passing out or trouble breathing, call 911. Otherwise, call a poison control center right away. US residents can call their local poison control center at 1-800-222-1222. Canada residents can call a provincial poison control center. Symptoms of overdose may include: fast/pounding/irregular heartbeat, loss of consciousness, confusion, seizures.
WP THYROID 32.5 MG TABLET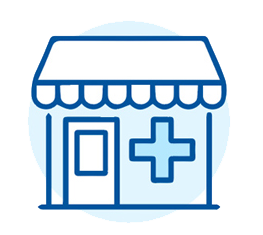 Mail Order Pharmacy
Select this option to have your prescription delivered to your location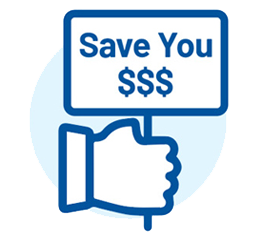 Local Pharmacy Pickup
Select this option to get your prescription at your local pharmacy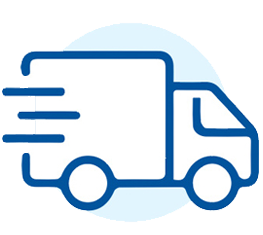 Place your Bid
Get the lowest price, by letting pharmacies bid on your prescription