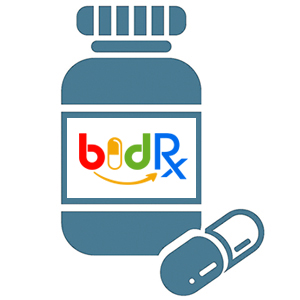 VIBRAMYCIN IV 100 MG VIAL
USES: Doxycycline is used to treat a wide variety of bacterial infections. This medication is known as a tetracycline antibiotic. It works by stopping the growth of bacteria.
Indications : cholera, plague, tularemia, cutaneous anthrax, inhaled anthrax, gastrointestinal anthrax, skin and skin structure infection, brucellosis, listeriosis, atypical mycobacterial infection, actinomycosis, psittacosis, trachoma, inclusion conjunctivitis caused by Chlamydia trachomatis, chlamydial infections, louse-borne typhus, murine typhus, recrudescent typhus, scrub typhus, typhus infections, Rocky Mountain spotted fever, boutonneuse fever, ehrlichiosis, Q fever, rickettsialpox, rickettsial infection, chloroquine-resistant Plasmodium falciparum malaria, severe malaria, relapsing fever, bartonellosis, Lyme carditis, syphilis, acute lower genitourinary gonorrhea, acute gonococcal epididymo-orchitis, acute gonococcal cervicitis, acute gonococcal endometritis, gonococcal pharyngitis, rectal gonorrhea, disseminated gonococcal infection, anthrax septicemia, lymphogranuloma venereum, granuloma inguinale, rectal Chlamydia trachomatis infection, genitourinary Chlamydia trachomatis infection, leptospirosis, yaws, bacterial urinary tract infection, Chlamydial epididymitis, bacterial infection, ocular rosacea, bacterial pneumonia, mycoplasmal pneumonia, upper respiratory pneumococcal infection, pleural malignant effusion, Q fever endocarditis, enterocolitis
OTHER USES: This section contains uses of this drug that are not listed in the approved professional labeling for the drug but that may be prescribed by your health care professional. Use this drug for a condition that is listed in this section only if it has been so prescribed by your health care professional. This medication may also be used to control the build-up of fluid around the lungs (pleural effusion) caused by tumors that have spread to the lungs. For this condition, doxycycline is placed in the space around the lungs through a chest tube.
SIDE EFFECTS: Diarrhea, loss of appetite, nausea, vomiting, headache, or rectal discomfort may occur. If any of these effects persist or worsen, tell your doctor or pharmacist promptly. Remember that this medication has been prescribed because your doctor has judged that the benefit to you is greater than the risk of side effects. Many people using this medication do not have serious side effects. Tell your doctor right away if you have serious side effects such as: signs of kidney problems (such as change in the amount of urine), unusual tiredness, redness/swelling/pain at the injection site, weakness, hearing changes (e.g., ringing in the ears, decreased hearing), stomach/abdominal pain, persistent nausea/vomiting. Tetracycline drugs such as doxycycline may rarely cause a serious increase in pressure inside the skull (intracranial hypertension-IH). The risk of this side effect is greater for women of childbearing age who are overweight or who have had IH in the past. If IH develops, it usually goes away after doxycycline is stopped; however, there is a chance of permanent vision loss or blindness. Get medical help right away if you have: persistent/severe headache, vision changes (such as blurred/double vision, decreased vision, sudden blindness), persistent nausea/vomiting. This medication may rarely cause a severe intestinal condition due to a bacteria called C. difficile. This condition may occur during treatment or weeks to months after treatment has stopped. Tell your doctor right away if you develop: diarrhea that doesn't stop, abdominal or stomach pain/cramping, blood/mucus in your stool. If you have these symptoms, do not use anti-diarrhea or opioid products because they may make symptoms worse. Use of this medication for prolonged or repeated periods may result in oral thrush or a new vaginal yeast infection. Contact your doctor if you notice white patches in your mouth, a change in vaginal discharge, or other new symptoms. A very serious allergic reaction to this drug is rare. However, get medical help right away. if you notice any of the following symptoms of a serious allergic reaction, including: fever that doesn't go away, new or worsening lymph node swelling, rash, itching/swelling (especially of the face/tongue/throat), severe dizziness, trouble breathing. This is not a complete list of possible side effects. If you notice other effects not listed above, contact your doctor or pharmacist. In the US - Call your doctor for medical advice about side effects. You may report side effects to FDA at 1-800-FDA-1088 or at www.fda.gov/medwatch. In Canada - Call your doctor for medical advice about side effects. You may report side effects to Health Canada at 1-866-234-2345.
HOW TO USE: This medication is given by injection into a vein as directed by your doctor, usually once or twice daily. It should be injected slowly over at least 1 hour (usual range is 1 to 4 hours). The dosage is based on your medical condition and response to treatment. When treating children older than 8 years, the dosage is also based on weight. If you are giving this medication to yourself at home, learn all preparation and usage instructions from your health care professional. Before using, check this product visually for particles or discoloration. If either is present, do not use the liquid. Learn how to store and discard medical supplies safely. For the best effect, use this antibiotic at evenly spaced times. To help you remember, use this medication at the same time(s) every day. Continue to use this medication for the full time prescribed, even if symptoms disappear after a few days. Stopping the medication too early may allow bacteria to continue to grow, which may result in a return of the infection. Inform your doctor if your condition persists or worsens.
PRECAUTIONS: See also Side Effects section. Before using doxycycline, tell your doctor or pharmacist if you are allergic to it; or to other tetracycline medication (e.g., minocycline, tetracycline); or if you have any other allergies. This product may contain inactive ingredients, which can cause allergic reactions or other problems. Talk to your pharmacist for more details. Before using this medication, tell your doctor or pharmacist your medical history, especially of: liver disease, lupus. Doxycycline may cause live bacterial vaccines (such as typhoid vaccine) to not work as well. Do not have any immunizations/vaccinations while using this medication unless your doctor tells you to. This medication may make you more sensitive to the sun. Limit your time in the sun. Avoid tanning booths and sunlamps. Use sunscreen and wear protective clothing when outdoors. Tell your doctor right away if you get sunburned or have skin blisters/redness. Before having surgery, tell your doctor or dentist that you are using doxycycline. Children younger than 8 years may be more sensitive to the side effects of doxycycline, especially tooth discoloration. Tooth discoloration has also occurred in older children and young adults. Discuss the risks and benefits of this medication with the doctor. Tell your doctor if you are pregnant or plan to become pregnant. You should not become pregnant while using doxycycline. Doxycycline may harm an unborn baby. If you become pregnant, talk to your doctor right away about the risks and benefits of this medication. This medication passes into breast milk. Consult your doctor before breast-feeding.
DRUG INTERACTIONS: Drug interactions may change how your medications work or increase your risk for serious side effects. This document does not contain all possible drug interactions. Keep a list of all the products you use (including prescription/nonprescription drugs and herbal products) and share it with your doctor and pharmacist. Do not start, stop, or change the dosage of any medicines without your doctor's approval. Some products that may interact with this drug include: anti-seizure medications (e.g., phenytoin), retinoid medications taken by mouth (such as acitretin, isotretinoin), digoxin, phenobarbital, warfarin. This product can affect the results of certain lab tests (e.g., some urine tests for sugar), possibly causing false test results. Make sure laboratory personnel and all your doctors know you use this drug.
OVERDOSE: If someone has overdosed and has serious symptoms such as passing out or trouble breathing, call 911. Otherwise, call a poison control center right away. US residents can call their local poison control center at 1-800-222-1222. Canada residents can call a provincial poison control center.