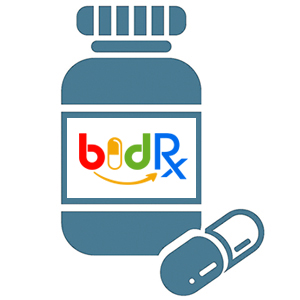 TRIAMCINOLONE 0.1% PASTE
USES: This medication is used for the temporary relief of symptoms from mouth sores due to injury. This drug comes in a dental paste that allows it to stick to the inside of the mouth/cheeks/gums. It works by reducing the swelling, itching, and pain that can occur with mouth sores. This medication is known as a medium-strength corticosteroid.
SIDE EFFECTS: Burning, itching, irritation, dryness, or redness of the treated area may occur. If any of these effects persist or worsen, notify your doctor, dentist, or pharmacist promptly. Remember that this medication has been prescribed because your doctor or dentist has judged that the benefit to you is greater than the risk of side effects. Many people using this medication do not have serious side effects. Tell your doctor right away if you have any serious side effects, including: blistering, peeling. Rarely, it is possible this medication will be absorbed from the mouth into the bloodstream. This can lead to side effects of too much corticosteroid. These side effects are more likely in children, and in people who use this medication for a long time. Tell your doctor right away if any of the following side effects occur: unusual/extreme tiredness, weight loss, headache, swelling ankles/feet, increased thirst/urination, vision problems. A very serious allergic reaction to this drug is rare. However, get medical help right away if you notice any symptoms of a serious allergic reaction, including: rash, itching/swelling (especially of the face/tongue/throat), severe dizziness, trouble breathing. This is not a complete list of possible side effects. If you notice other effects not listed above, contact your doctor or pharmacist. In the US - Call your doctor for medical advice about side effects. You may report side effects to FDA at 1-800-FDA-1088 or at www.fda.gov/medwatch. In Canada - Call your doctor for medical advice about side effects. You may report side effects to Health Canada at 1-866-234-2345.
HOW TO USE: Do not apply this medication in the eyes or on the skin. It is to be used only inside the mouth. Dab or press (do not rub) a small amount of paste onto the area to be treated until the paste sticks and a smooth, slippery film develops. A cotton swab may be used to apply the paste. Do not attempt to spread or rub the paste in. This will only cause it to become crumbly, grainy, or gritty. Apply to the affected area 2 to 3 times daily after meals or at bedtime as directed by your doctor or dentist. The treated area should not be bandaged or otherwise covered or wrapped unless your doctor or dentist directs you to do so. Mouth infections may worsen while you are using this medication. Inform the prescribing doctor or dentist if your condition persists or worsens after 7-14 days of treatment.
PRECAUTIONS: Before using triamcinolone, tell your doctor or pharmacist if you are allergic to it; or to other steroids (e.g., hydrocortisone); or if you have any other allergies. This product may contain inactive ingredients, which can cause allergic reactions or other problems. Talk to your pharmacist for more details. This medication should not be used if you have certain medical conditions. Before using this medicine, consult your doctor, dentist, or pharmacist if you have: herpes-type infection, other infections/sores of the mouth or throat. Before using this medication, tell your doctor, dentist, or pharmacist your medical history. Rarely, using corticosteroid medications for a long time can make it more difficult for your body to respond to physical stress. Before having surgery or emergency treatment, or if you get a serious illness/injury, tell your doctor or dentist that you are using this medication or have used this medication within the past few months. Though it is unlikely, this medication may temporarily slow down a child's growth if used for a long time. See the doctor regularly so your child's height can be checked. During pregnancy, this medication should be used only when clearly needed. Discuss the risks and benefits with your doctor. It is not known if this form of triamcinolone passes into breast milk. Consult your doctor before breast-feeding.
DRUG INTERACTIONS: Drug interactions may change how your medications work or increase your risk for serious side effects. This document does not contain all possible drug interactions. Keep a list of all the products you use (including prescription/nonprescription drugs and herbal products) and share it with your doctor and pharmacist. Do not start, stop, or change the dosage of any medicines without your doctor's approval. Some products that may interact with this drug are: oral corticosteroids (e.g., prednisone).
OVERDOSE: Overdose with this medication is unlikely even if swallowed. However, if someone has overdosed and has serious symptoms such as passing out or trouble breathing, call 911. Otherwise, call a poison control center right away. US residents can call their local poison control center at 1-800-222-1222. Canada residents can call a provincial poison control center.