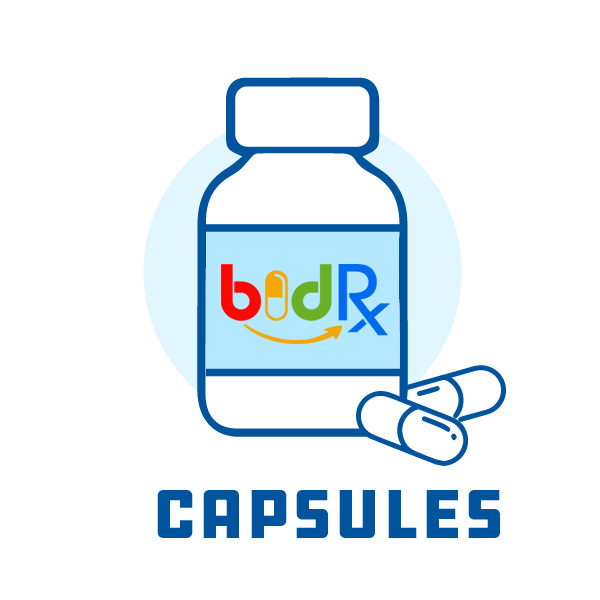 TECFIDERA STARTER PACK
USES: Dimethyl fumarate is used to treat multiple sclerosis (MS). It is not a cure for MS. It helps decrease the number of episodes of worsening MS.
Indications : relapsing form of multiple sclerosis, secondary progressive multiple sclerosis
SIDE EFFECTS: Flushing/warmth, redness, itching, and burning feeling of the skin may occur. Taking this drug with food may reduce flushing. Stomach/abdominal pain, diarrhea, nausea, and vomiting may also occur. These effects usually improve or go away as your body adjusts to the medication. If any of these effects persist or worsen, tell your doctor or pharmacist promptly. Remember that this medication has been prescribed because your doctor has judged that the benefit to you is greater than the risk of side effects. Many people using this medication do not have serious side effects. This medication may lower your ability to fight infections. This may make you more likely to get a serious (rarely fatal) infection or make any infection you have worse. Tell your doctor right away if you have any signs of infection (such as fever, chills, persistent sore throat, cough, blisters). Tell your doctor right away if you have any serious side effects, including: symptoms of liver damage (such as nausea/vomiting that doesn't stop, loss of appetite, stomach/abdominal pain, yellowing eyes/skin, dark urine). This medication may increase your risk of getting a rare but very serious (sometimes fatal) brain infection (progressive multifocal leukoencephalopathy-PML). Get medical help right away if any of these rare but very serious side effects occur: clumsiness, loss of coordination, weakness, sudden change in your thinking (such as confusion, difficulty concentrating), difficulty moving your muscles, problems with speech, seizure, vision changes. A very serious allergic reaction to this drug is rare. However, get medical help right away if you notice any symptoms of a serious allergic reaction, including: rash, itching/swelling (especially of the face/tongue/throat), severe dizziness, trouble breathing. This is not a complete list of possible side effects. If you notice other effects not listed above, contact your doctor or pharmacist. In the US - Call your doctor for medical advice about side effects. You may report side effects to FDA at 1-800-FDA-1088 or at www.fda.gov/medwatch. In Canada - Call your doctor for medical advice about side effects. You may report side effects to Health Canada at 1-866-234-2345.
HOW TO USE: Read the Patient Information Leaflet if available from your pharmacist before you start taking dimethyl fumarate and each time you get a refill. If you have any questions, ask your doctor or pharmacist. Take this medication by mouth with or without food as directed by your doctor, usually twice daily. Your doctor should usually direct you to start this medication at a low dose for the first 7 days of treatment and to increase your dose after 7 days. Follow your doctor's instructions carefully. If flushing occurs, taking this medication with food may reduce this side effect. Taking a plain (non-enteric coated) aspirin 30 minutes before taking this medication may also help prevent flushing. Ask your doctor if this treatment is right for you. Swallow the capsules whole. Do not open, crush, or chew the capsules. Doing so can release all of the drug at once, increasing the risk of side effects. Take this medication regularly to get the most benefit from it. To help you remember, take it at the same times each day. Tell your doctor if your condition worsens.
PRECAUTIONS: Before taking dimethyl fumarate, tell your doctor or pharmacist if you are allergic to it; or to diroximel fumarate; or to monomethyl fumarate; or if you have any other allergies. This product may contain inactive ingredients which can cause allergic reactions or other problems. Talk to your pharmacist for more details. Before using this medication, tell your doctor or pharmacist your medical history, especially of: low white blood cell counts, infections (including any current infection), liver disease. Dimethyl fumarate can make you more likely to get infections or may worsen any current infections. Avoid contact with people who have infections that may spread to others (such as chickenpox, measles, flu). Consult your doctor if you have been exposed to an infection or for more details. Do not have immunizations/vaccinations without the consent of your doctor. Avoid contact with people who have recently received live vaccines (such as flu vaccine inhaled through the nose). Before having surgery, tell your doctor or dentist about all the products you use (including prescription drugs, nonprescription drugs, and herbal products). During pregnancy, this medication should be used only when clearly needed. Discuss the risks and benefits with your doctor. It is unknown if this medication passes into breast milk. Consult your doctor before breast-feeding.
DRUG INTERACTIONS: Drug interactions may change how your medications work or increase your risk for serious side effects. This document does not contain all possible drug interactions. Keep a list of all the products you use (including prescription/nonprescription drugs and herbal products) and share it with your doctor and pharmacist. Do not start, stop, or change the dosage of any medicines without your doctor's approval. Some products that may interact with this drug include: other drugs that weaken the immune system/increase the risk of infection (such as natalizumab, rituximab). Dimethyl fumarate is very similar to diroximel fumarate and monomethyl fumarate. Do not use medications containing diroximel fumarate or monomethyl fumarate while using dimethyl fumarate.
OVERDOSE: If someone has overdosed and has serious symptoms such as passing out or trouble breathing, call 911. Otherwise, call a poison control center right away. US residents can call their local poison control center at 1-800-222-1222. Canada residents can call a provincial poison control center.