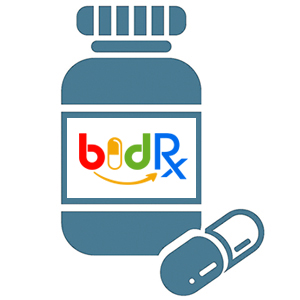 QVAR REDIHALER 80 MCG
USES: Beclomethasone is used to prevent and control symptoms (wheezing and shortness of breath) caused by asthma. This medication belongs to a class of drugs known as corticosteroids. It works by reducing the swelling of the airways in the lungs to make breathing easier. This medication must be used regularly to prevent breathing problems (attacks of wheezing/shortness of breath). It does not work right away and should not be used to relieve an asthma attack. If an attack occurs, use your quick-relief inhaler as prescribed.
Indications : severe chronic obstructive pulmonary disease, maintenance therapy for asthma
OTHER USES: This section contains uses of this drug that are not listed in the approved professional labeling for the drug but that may be prescribed by your health care professional. Use this drug for a condition that is listed in this section only if it has been so prescribed by your health care professional. This drug may also be used for lung diseases such as bronchitis and emphysema.
SIDE EFFECTS: See also Precautions section. Dry/irritated throat, hoarseness, or coughing may occur as your body adjusts to the medication. A bad taste in the mouth or voice changes may also occur. If any of these effects last or get worse, tell your doctor or pharmacist promptly. Remember that this medication has been prescribed because your doctor has judged that the benefit to you is greater than the risk of side effects. Many people using this medication do not have serious side effects. Tell your doctor right away if you have any serious side effects, including: white patches in your mouth or on your tongue, puffy face, unusual hair growth, slow wound healing, bone pain, mental/mood changes (such as depression, mood swings, agitation), easy bruising/bleeding, increased thirst/urination, vision problems, signs of infection (such as sore throat that doesn't go away, fever, chills). Rarely, this medication may cause sudden severe wheezing/trouble breathing right after you use it. If this occurs, use your quick-relief inhaler and get medical help right away. A very serious allergic reaction to this drug is rare. However, get medical help right away if you notice any symptoms of a serious allergic reaction, including: rash, itching/swelling (especially of the face/tongue/throat), severe dizziness, trouble breathing. This is not a complete list of possible side effects. If you notice other effects not listed above, contact your doctor or pharmacist. In the US - Call your doctor for medical advice about side effects. You may report side effects to FDA at 1-800-FDA-1088 or at www.fda.gov/medwatch. In Canada - Call your doctor for medical advice about side effects. You may report side effects to Health Canada at 1-866-234-2345.
HOW TO USE: Read the Patient Information Leaflet and Instructions for Use provided by your pharmacist before you start using this medication and each time you get a refill. If you have any questions, ask your doctor, pharmacist, or respiratory therapist. Inhale this medication by mouth as directed by your doctor, usually 2 times a day. The dosage is based on your medical condition and response to treatment. Do not use a spacer device with this medication. You do not need to prime or shake this inhaler before use. If your prescribed dose is 2 puffs, wait at least one minute between them. If you are using other inhalers at the same time, wait at least 1 minute between the use of each medication, and use this drug (the corticosteroid) last. To prevent dry mouth, hoarseness, and oral yeast infections from developing, gargle and rinse your mouth with water after each use. Do not swallow the rinse water. Keep track of the number of inhalations used. Discard the canister after using the labeled number of inhalations on the package, even if it feels as though there is medication left in the canister. Follow the instructions for cleaning the inhaler. Do not wash the inhaler or put any part of it in water. Use this medication regularly to get the most benefit from it. To help you remember, use it at the same times each day. This medication works best if used at evenly spaced times. Do not increase your dose or use this drug more often or for longer than prescribed. Your condition will not improve any faster, and your risk of side effects will increase. Do not stop using this medication without consulting your doctor. Some conditions may become worse when the drug is suddenly stopped. Your dose may need to be gradually decreased. Learn which of your inhalers you should use every day (controller drugs) and which you should use if your breathing suddenly worsens (quick-relief drugs). Ask your doctor ahead of time what you should do if you have new or worsening cough or shortness of breath, wheezing, increased sputum, worsening peak flow meter readings, waking up at night with trouble breathing, if you use your quick-relief inhaler more often (more than 2 days a week), or if your quick-relief inhaler does not seem to be working well. Learn when you can treat sudden breathing problems by yourself and when you must get medical help right away. If you are regularly taking a different corticosteroid by mouth (such as prednisone), you should not stop taking it unless directed by your doctor. Some conditions (such as asthma, allergies) may become worse when the drug is suddenly stopped. If you suddenly stop taking the drug, you may also have withdrawal symptoms (such as weakness, weight loss, nausea, muscle pain, headache, tiredness, dizziness). To help prevent withdrawal, your doctor may slowly lower the dose of your old medication after you begin using beclomethasone. Tell your doctor or pharmacist right away if you have withdrawal. See also Precautions section. You may start to feel this medication working within 24 hours, but it may take several weeks or longer to get the full benefit. Tell your doctor if you do not get better or if you get worse.
PRECAUTIONS: Before using beclomethasone, tell your doctor or pharmacist if you are allergic to it; or if you have any other allergies. This product may contain inactive ingredients, which can cause allergic reactions or other problems. Talk to your pharmacist for more details. Before using this medication, tell your doctor or pharmacist your medical history, especially of: eye problems (such as cataracts, glaucoma), bone loss (osteoporosis), current/past infections (such as tuberculosis, herpes). If you have switched from a corticosteroid taken by mouth (such as prednisone tablets) to this inhaler within the past 12 months, or if you have been using this product in higher-than-usual doses for a long time, it may be more difficult for your body to respond to physical stress. Before having surgery or emergency treatment, or if you get a serious illness/injury, tell your doctor or dentist that you are using this medication or have used a corticosteroid taken by mouth within the past 12 months. Tell your doctor right away if you develop unusual/extreme tiredness or weight loss. Carry a warning card or medical ID bracelet that says you use (or have used) corticosteroid medications. This medication may mask signs of infection. It can make you more likely to get infections or may worsen any current infections. Avoid contact with people who have infections that may spread to others (such as chickenpox, measles, flu). Consult your doctor if you have been exposed to an infection or for more details. Before having surgery, tell your doctor or dentist about all the products you use (including prescription drugs, nonprescription drugs, and herbal products). This medication may temporarily slow down a child's growth if used for a long time. However, poorly controlled asthma can also slow down growth. See the doctor regularly so your child's height can be checked. During pregnancy, this medication should be used only when clearly needed. Discuss the risks and benefits with your doctor. It is unknown if this medication passes into breast milk. Consult your doctor before breast-feeding.
DRUG INTERACTIONS: Drug interactions may change how your medications work or increase your risk for serious side effects. This document does not contain all possible drug interactions. Keep a list of all the products you use (including prescription/nonprescription drugs and herbal products) and share it with your doctor and pharmacist. Do not start, stop, or change the dosage of any medicines without your doctor's approval. Some products that may interact with this drug are: aldesleukin, mifepristone. This product may interfere with certain lab tests (such as skin tests) possibly causing false test results. Make sure lab personnel and all your doctors know you use this drug.
OVERDOSE: If someone has overdosed and has serious symptoms such as passing out or trouble breathing, call 911. Otherwise, call a poison control center right away. US residents can call their local poison control center at 1-800-222-1222. Canada residents can call a provincial poison control center.
QVAR REDIHALER 80 MCG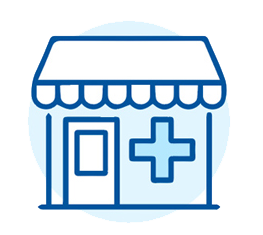 Mail Order Pharmacy
Select this option to have your prescription delivered to your location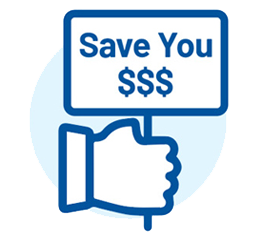 Local Pharmacy Pickup
Select this option to get your prescription at your local pharmacy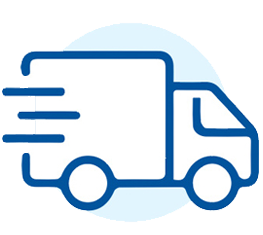 Place your Bid
Get the lowest price, by letting pharmacies bid on your prescription