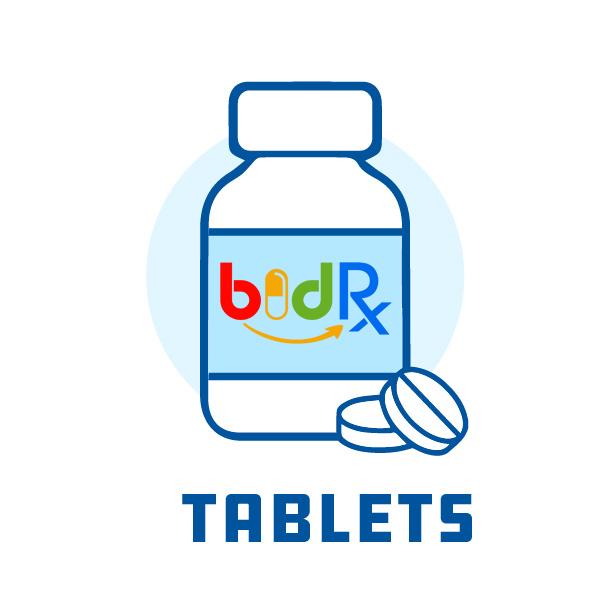 PACERONE 400 MG TABLET
USES: This medication is used to treat certain types of serious (possibly fatal) irregular heartbeat (such as persistent ventricular fibrillation/tachycardia). It is used to restore normal heart rhythm and maintain a regular, steady heartbeat. Amiodarone is known as an anti-arrhythmic drug. It works by blocking certain electrical signals in the heart that can cause an irregular heartbeat.
Indications : prevention of ventricular fibrillation, cardioversion of atrial fibrillation, ventricular fibrillation, prevention of post cardio-thoracic surgery atrial fibrillation, life-threatening ventricular tachycardia, prevention of recurrent atrial fibrillation, ventricular rate control in atrial fibrillation, paroxysmal supraventricular tachycardia
SIDE EFFECTS: See also Warning section. Nausea, vomiting, constipation, loss of appetite, shaking, or tiredness may occur. If any of these effects persist or worsen, tell your doctor promptly. Remember that this medication has been prescribed because your doctor has judged that the benefit to you is greater than the risk of side effects. Many people using this medication do not have serious side effects. Tell your doctor right away if you have any serious side effects, including: easy bruising/bleeding, loss of coordination, tingling/numbness of the hands or feet, uncontrolled movements, new or worsening symptoms of heart failure (such as shortness of breath, swelling ankles/feet, unusual tiredness, unusual/sudden weight gain). Get medical help right away if you have any very serious side effects, including: faster/slower/more irregular heartbeat, severe dizziness, fainting. Amiodarone may rarely cause thyroid problems. Either low thyroid function or overactive thyroid function may occur. Tell your doctor right away if you develop any symptoms of low or overactive thyroid, including cold or heat intolerance, unexplained weight loss/gain, thinning hair, unusual sweating, nervousness, irritability, restlessness, or lump/growth in the front of the neck (goiter). This drug may cause your skin to be more sensitive to the sun. With long-term treatment, you may rarely develop blue-gray color of the skin. This effect is not harmful and color may return to normal after the drug is stopped. To help prevent skin effects, limit your time in the sun. Avoid tanning booths and sunlamps. Use sunscreen and wear protective clothing when outdoors. Tell your doctor right away if you get sunburned or have skin blisters/redness. This drug may rarely cause vision changes. Very rarely, cases of permanent blindness have been reported. Tell your doctor right away if you develop any vision changes (such as seeing halos or blurred vision). A very serious allergic reaction to this drug is rare. However, get medical help right away if you notice any symptoms of a serious allergic reaction, including: rash, itching/swelling (especially of the face/tongue/throat), severe dizziness, trouble breathing. This is not a complete list of possible side effects. If you notice other effects not listed above, contact your doctor or pharmacist. In the US - Call your doctor for medical advice about side effects. You may report side effects to FDA at 1-800-FDA-1088 or at www.fda.gov/medwatch. In Canada - Call your doctor for medical advice about side effects. You may report side effects to Health Canada at 1-866-234-2345.
HOW TO USE: Read the Medication Guide provided by your pharmacist before you start using amiodarone and each time you get a refill. If you have any questions, consult your doctor or pharmacist. Take this medication by mouth, usually once or twice daily or as directed by your doctor. You may take this medication with or without food, but it is important to choose one way and take this medication the same way with every dose. Avoid eating grapefruit or drinking grapefruit juice while using this medication unless your doctor instructs you otherwise. Grapefruit can increase the amount of this medication in your bloodstream. Consult your doctor or pharmacist for more details. The dosage is based on your medical condition and response to treatment. Your doctor may direct you to start this medication at a higher dose and gradually decrease your dose. Follow your doctor's instructions carefully. Do not stop taking this medication or change the dose without first consulting your doctor. Tell your doctor if your condition does not improve or if it worsens.
PRECAUTIONS: See also Side Effects section. Before taking amiodarone, tell your doctor or pharmacist if you are allergic to it; or to iodine; or if you have any other allergies. This product may contain inactive ingredients, which can cause allergic reactions or other problems. Talk to your pharmacist for more details. Before using this medication, tell your doctor or pharmacist your medical history, especially of: liver disease, lung disease, thyroid problems. This drug may make you dizzy. Alcohol or marijuana (cannabis) can make you more dizzy. Do not drive, use machinery, or do anything that needs alertness until you can do it safely. Limit alcoholic beverages. Talk to your doctor if you are using marijuana (cannabis). Before having surgery, tell your doctors or dentist about all the products you use (including prescription drugs, nonprescription drugs, and herbal products). Amiodarone may cause a condition that affects the heart rhythm (QT prolongation). QT prolongation can rarely cause serious (rarely fatal) fast/irregular heartbeat and other symptoms (such as severe dizziness, fainting) that need medical attention right away. The risk of QT prolongation may be increased if you have certain medical conditions or are taking other drugs that may cause QT prolongation. Before using amiodarone, tell your doctor or pharmacist of all the drugs you take and if you have any of the following conditions: certain heart problems (heart failure, slow heartbeat, QT prolongation in the EKG), family history of certain heart problems (QT prolongation in the EKG, sudden cardiac death). Low levels of potassium or magnesium in the blood may also increase your risk of QT prolongation. This risk may increase if you use certain drugs (such as diuretics/"water pills") or if you have conditions such as severe sweating, diarrhea, or vomiting. Talk to your doctor about using amiodarone safely. Older adults may be more sensitive to the side effects of this drug, especially QT prolongation (see above), thyroid problems (see Side Effects section), lung problems (see Warning section). Tell your doctor if you are pregnant or plan to become pregnant. You should not become pregnant while using amiodarone. Amiodarone may harm an unborn baby. If you become pregnant, talk to your doctor right away about the risks and benefits of this medication. Amiodarone passes into breast milk and may have undesirable effects on a nursing infant. Breast-feeding is not recommended while using this drug.
DRUG INTERACTIONS: See also How to Use section. Drug interactions may change how your medications work or increase your risk for serious side effects. This document does not contain all possible drug interactions. Keep a list of all the products you use (including prescription/nonprescription drugs and herbal products) and share it with your doctor and pharmacist. Do not start, stop, or change the dosage of any medicines without your doctor's approval. Some products that may interact with this drug include: fingolimod, certain drugs to treat hepatitis C (ledipasvir/sofosbuvir, sofosbuvir). Many drugs besides amiodarone may affect the heart rhythm (QT prolongation), including dofetilide, pimozide, procainamide, quinidine, sotalol, macrolide antibiotics (such as clarithromycin, erythromycin), quinolone antibiotics (such as levofloxacin), among others. (See also Precautions section.) Other medications can affect the removal of amiodarone from your body, which may affect how amiodarone works. Examples include azole antifungals (such as itraconazole), cimetidine, cobicistat, protease inhibitors (such as fosamprenavir, indinavir), rifamycins (such as rifampin), saquinavir, St. John's wort, among others. Amiodarone can slow down the removal of other medications from your body, which may affect how they work. Examples of affected drugs include clopidogrel, macitentan, phenytoin, certain "statin" drugs (atorvastatin, lovastatin), trazodone, warfarin, among others.
OVERDOSE: If someone has overdosed and has serious symptoms such as passing out or trouble breathing, call 911. Otherwise, call a poison control center right away. US residents can call their local poison control center at 1-800-222-1222. Canada residents can call a provincial poison control center. Symptoms of overdose may include: weakness, severe dizziness, very slow heartbeat, fainting.
PACERONE 400 MG TABLET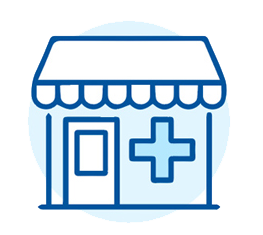 Mail Order Pharmacy
Select this option to have your prescription delivered to your location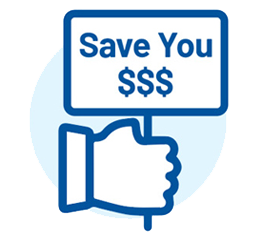 Local Pharmacy Pickup
Select this option to get your prescription at your local pharmacy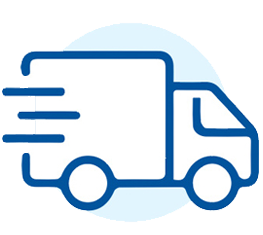 Place your Bid
Get the lowest price, by letting pharmacies bid on your prescription