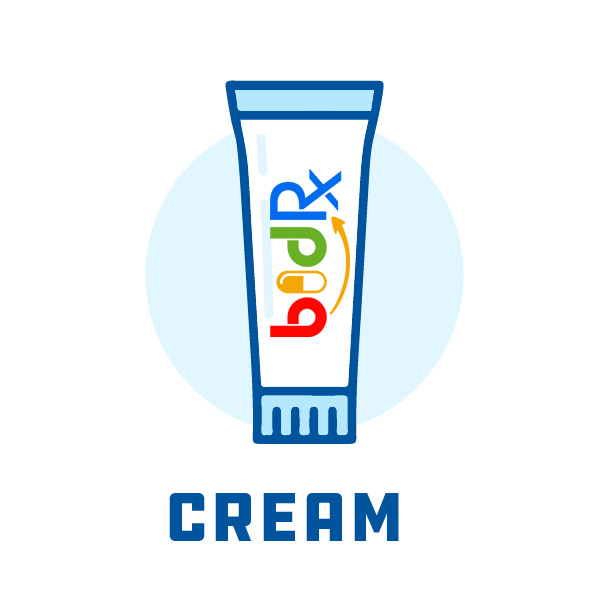 GELNIQUE 10% GEL SACHET
USES: This medication is used to treat an overactive bladder. Oxybutynin improves your ability to control your urination by relaxing the muscles in the bladder. It helps to reduce leaking of urine, feelings of needing to urinate right away, and frequent trips to the bathroom. This medication belongs to the class of drugs known as antispasmodics.
Indications : increased urinary frequency, urinary urgency, urinary urge incontinence, bladder hyperactivity, neurogenic bladder
SIDE EFFECTS: Skin redness/itching/swelling at the application site, dry mouth, constipation, dizziness, drowsiness, or blurred vision may occur. If any of these effects last or get worse, tell your doctor or pharmacist promptly. To relieve dry mouth, suck on (sugarless) hard candy or ice chips, chew (sugarless) gum, drink water or use a saliva substitute. To prevent constipation, eat dietary fiber, drink enough water, and exercise. You may also need to take a laxative. Ask your pharmacist which type of laxative is right for you. Remember that this medication has been prescribed because your doctor has judged that the benefit to you is greater than the risk of side effects. Many people using this medication do not have serious side effects. Tell your doctor right away if you have any serious side effects, including: difficulty urinating, signs of kidney infection (such as burning/painful/frequent urination, lower back pain), mental/mood changes (such as confusion, hallucinations), signs of stomach/intestinal blockage (such as severe stomach pain, persistent nausea/vomiting, severe constipation). A very serious allergic reaction to this drug is rare. However, get medical help right away if you notice any symptoms of a serious allergic reaction, including: rash, itching/swelling (especially of the face/tongue/throat), severe dizziness, trouble breathing. This is not a complete list of possible side effects. If you notice other effects not listed above, contact your doctor or pharmacist. In the US - Call your doctor for medical advice about side effects. You may report side effects to FDA at 1-800-FDA-1088 or at www.fda.gov/medwatch. In Canada - Call your doctor for medical advice about side effects. You may report side effects to Health Canada at 1-866-234-2345.
HOW TO USE: Read the Patient Information Leaflet provided by your pharmacist before you start using oxybutynin and each time you get a refill. If you have any questions regarding the information, consult your doctor or pharmacist. Wash your hands and the area of skin where the gel will be applied with a mild soap and water. Allow the area to dry completely before applying. Apply the gel from 1 packet (about the size of a nickel) as directed to an area of skin on the shoulders/upper arms, abdomen, or thigh usually once daily or as directed by your doctor. Do not apply the gel to open sores, areas with a rash, recently shaved, irritated, or oily skin, or to where lotions or powders have been applied. Gently rub into your skin until it dries. Do not continue rubbing after the gel has dried. This medication may be used before or after applying sunscreen. Oxybutynin gel is for use on the skin only. Avoid getting the gel in the eyes, nose, or mouth. Wash your hands with soap and water after applying this medication. If the gel gets in your eyes, rinse your eyes right away with warm, clean water. Discard the used packet safely away from children and pets. Apply the gel to a different area of skin with each dose. This will decrease skin reactions. Allow this medication to dry completely on the skin before getting dressed. Cover the area to prevent spreading the medication through skin contact. If contact occurs, immediately wash the area with soap and water. After applying the gel, wait 1 hour before exercising, bathing, showering, swimming, or getting the application area wet to make sure all the drug is absorbed. This medication contains alcohol. Avoid smoking and open flame until the gel has dried. Use this medication regularly in order to get the most benefit from it. To help you remember, use it at the same time each day. Tell your doctor if your condition persists or worsens.
PRECAUTIONS: Before using oxybutynin, tell your doctor or pharmacist if you are allergic to it; or if you have any other allergies. This product may contain inactive ingredients, which can cause allergic reactions or other problems. Talk to your pharmacist for more details. Before using this medication, tell your doctor or pharmacist your medical history, especially of: blockage/slowed movement of the stomach/intestines (such as severe constipation, gastric retention, paralytic ileus), stomach/intestinal disease (such as acid reflux, hiatal hernia, ulcerative colitis), problems emptying your bladder (such as urinary retention, obstruction, enlarged prostate), certain eye problem (glaucoma), liver disease, kidney disease, certain muscle disease (myasthenia gravis), Parkinson's disease, a certain nervous system disorder (autonomic neuropathy). This drug may make you dizzy or drowsy or blur your vision. Alcohol or marijuana (cannabis) can make you more dizzy or drowsy. Do not drive, use machinery, or do anything that needs alertness or clear vision until you can do it safely. Limit alcoholic beverages. Talk to your doctor if you are using marijuana (cannabis). Before having surgery, tell your doctor or dentist about all the products you use (including prescription drugs, nonprescription drugs, and herbal products). This medication can cause decreased sweating. Avoid becoming overheated in hot weather, saunas, or during exercise or other strenuous activities since heatstroke may occur. Older adults may be more sensitive to the side effects of this drug, especially drowsiness, confusion, constipation, trouble urinating. Drowsiness and confusion can increase the risk of falling. During pregnancy, this medication should be used only when clearly needed. Discuss the risks and benefits with your doctor. It is unknown if this drug passes into breast milk. Consult your doctor before breast-feeding.
DRUG INTERACTIONS: Drug interactions may change how your medications work or increase your risk for serious side effects. This document does not contain all possible drug interactions. Keep a list of all the products you use (including prescription/nonprescription drugs and herbal products) and share it with your doctor and pharmacist. Do not start, stop, or change the dosage of any medicines without your doctor's approval. Some products that may interact with this drug include: pramlintide, drugs that can irritate the esophagus/stomach (such as potassium tablets/capsules, oral bisphosphonates including alendronate, etidronate), drugs that can cause dry mouth and constipation (including anticholinergic medications such as atropine/scopolamine, antihistamines such as diphenhydramine, other antispasmodics including dicyclomine, belladonna alkaloids).. Tell your doctor or pharmacist if you are using other products that cause drowsiness such as opioid pain or cough relievers (such as codeine, hydrocodone), alcohol, marijuana (cannabis), drugs for sleep or anxiety (such as alprazolam, lorazepam, zolpidem), muscle relaxants (such as carisoprodol, cyclobenzaprine), or antihistamines (such as cetirizine, diphenhydramine). Check the labels on all your medicines (such as allergy or cough-and-cold products) because they may contain ingredients that can cause drowsiness, constipation or blurred vision. Ask your pharmacist about using those products safely.
OVERDOSE: This medicine may be harmful if swallowed. If someone has overdosed and has serious symptoms such as passing out or trouble breathing, call 911. Otherwise, call a poison control center right away. US residents can call their local poison control center at 1-800-222-1222. Canada residents can call a provincial poison control center. Symptoms of overdose may include unusual excitement, agitation, fast/irregular heartbeat, hot/flushed skin, fever.
GELNIQUE 10% GEL SACHET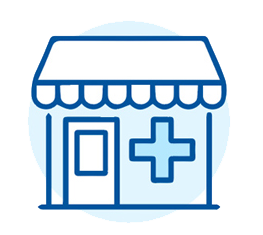 Mail Order Pharmacy
Select this option to have your prescription delivered to your location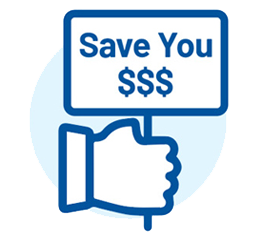 Local Pharmacy Pickup
Select this option to get your prescription at your local pharmacy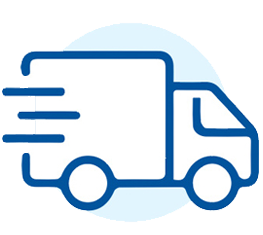 Place your Bid
Get the lowest price, by letting pharmacies bid on your prescription