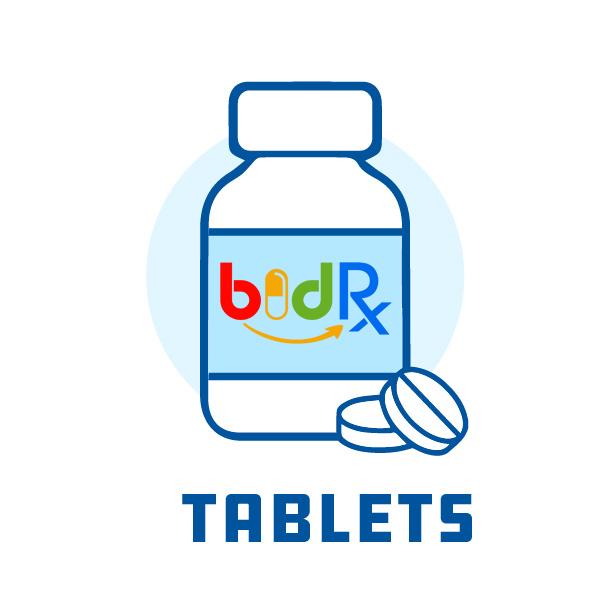 EC-NAPROXEN DR 500 MG TABLET
USES: Naproxen is used to relieve mild to moderate pain from various conditions. It also reduces pain, swelling, and joint stiffness from arthritis. This medication is known as a nonsteroidal anti-inflammatory drug (NSAID). It works by blocking your body's production of certain natural substances that cause inflammation. If you are treating a chronic condition such as arthritis, ask your doctor about non-drug treatments and/or using other medications to treat your pain. See also Warning section. This form of naproxen is absorbed slowly and should not be used for pain that needs quick relief (such as during a gout attack). Ask your doctor or pharmacist about using a different form of this drug or other medications for quick relief of pain.
Indications : gout, dysmenorrhea, rheumatoid arthritis, juvenile idiopathic arthritis, osteoarthritis, ankylosing spondylitis, tendonitis, bursitis, pain, minor musculoskeletal injury, non-radiographic axial spondyloarthritis
SIDE EFFECTS: See also Warning section. Upset stomach, nausea, heartburn, headache, drowsiness, or dizziness may occur. If any of these effects persist or worsen, tell your doctor or pharmacist promptly. Remember that this medication has been prescribed because your doctor has judged that the benefit to you is greater than the risk of side effects. Many people using this medication do not have serious side effects. This medication may raise your blood pressure. Check your blood pressure regularly and tell your doctor if the results are high. Tell your doctor right away if you have any serious side effects, including: easy bruising/bleeding, difficult/painful swallowing, hearing changes (such as ringing in the ears), mental/mood changes, signs of kidney problems (such as change in the amount of urine), unexplained stiff neck, vision changes, symptoms of heart failure (such as swelling ankles/feet, unusual tiredness, unusual/sudden weight gain). This drug may rarely cause serious (possibly fatal) liver disease. Get medical help right away if you have any symptoms of liver damage, including: dark urine, persistent nausea/vomiting/loss of appetite, stomach/abdominal pain, yellowing eyes/skin. A very serious allergic reaction to this drug is rare. However, get medical help right away if you notice any symptoms of a serious allergic reaction, including: fever, swollen lymph nodes, rash, itching/swelling (especially of the face/tongue/throat), severe dizziness, trouble breathing. This is not a complete list of possible side effects. If you notice other effects not listed above, contact your doctor or pharmacist. In the US - Call your doctor for medical advice about side effects. You may report side effects to FDA at 1-800-FDA-1088 or at www.fda.gov/medwatch. In Canada - Call your doctor for medical advice about side effects. You may report side effects to Health Canada at 1-866-234-2345.
HOW TO USE: Read the Medication Guide provided by your pharmacist before you start using naproxen and each time you get a refill. If you have any questions, ask your doctor or pharmacist. Take this medication by mouth as directed by your doctor, usually twice daily with or without food. Swallow this medication whole. Do not break, crush, or chew the tablets. Doing so can release the drug too quickly, increasing the risk of side effects. Take this medication with a full glass of water (8 ounces/240 milliliters) unless your doctor directs you otherwise. Do not lie down for at least 10 minutes after taking this drug. The dosage is based on your medical condition and response to treatment. To reduce your risk of stomach bleeding and other side effects, take this medication at the lowest effective dose for the shortest possible time. Do not increase your dose or take this drug more often than directed. For ongoing conditions such as arthritis, continue taking this medication as directed by your doctor. For certain conditions (such as arthritis), it may take up to two weeks of taking this drug regularly until you get the full benefit. Tell your doctor if your condition does not improve or if it worsens.
PRECAUTIONS: Before taking naproxen, tell your doctor or pharmacist if you are allergic to it; or to aspirin or other NSAIDs (such as ibuprofen, celecoxib); or if you have any other allergies. This product may contain inactive ingredients, which can cause allergic reactions or other problems. Talk to your pharmacist for more details. Before taking this medication, tell your doctor or pharmacist your medical history, especially of: asthma (including a history of worsening breathing after taking aspirin or other NSAIDs), blood disorders (such as anemia, bleeding/clotting problems), growths in the nose (nasal polyps), heart disease (such as previous heart attack), high blood pressure, liver disease, stroke, throat/stomach/intestinal problems (such as bleeding, heartburn, ulcers). Kidney problems can sometimes occur with the use of NSAID medications, including naproxen. Problems are more likely to occur if you are dehydrated, have heart failure or kidney disease, are an older adult, or if you take certain medications (see also Drug Interactions section). Drink plenty of fluids as directed by your doctor to prevent dehydration and tell your doctor right away if you have a change in the amount of urine. This drug may make you dizzy or drowsy. Alcohol or marijuana (cannabis) can make you more dizzy or drowsy. Do not drive, use machinery, or do anything that needs alertness until you can do it safely. Talk to your doctor if you are using marijuana (cannabis). This medicine may cause stomach bleeding. Daily use of alcohol and tobacco, especially when combined with this medicine, may increase your risk for stomach bleeding. Limit alcohol and stop smoking. Consult your doctor or pharmacist for more information. This medication may make you more sensitive to the sun. Limit your time in the sun. Avoid tanning booths and sunlamps. Use sunscreen and wear protective clothing when outdoors. Tell your doctor right away if you get sunburned or have skin blisters/redness. Before having surgery, tell your doctor or dentist about all the products you use (including prescription drugs, nonprescription drugs, and herbal products). Older adults may be at greater risk for stomach/intestinal bleeding, kidney problems, heart attack, and stroke while using this drug. Before using this medication, women of childbearing age should talk with their doctor(s) about the benefits and risks. Tell your doctor if you are pregnant or if you plan to become pregnant. This medication may harm an unborn baby and cause problems with normal labor/delivery. It is not recommended for use in pregnancy from 20 weeks until delivery. If your doctor decides that you need to use this medication between 20 and 30 weeks of pregnancy, you should use the lowest effective dose for the shortest possible time. You should not use this medication after 30 weeks of pregnancy. This drug passes into breast milk and may have undesirable effects on a nursing infant. Consult your doctor before breast-feeding.
DRUG INTERACTIONS: Drug interactions may change how your medications work or increase your risk for serious side effects. This document does not contain all possible drug interactions. Keep a list of all the products you use (including prescription/nonprescription drugs and herbal products) and share it with your doctor and pharmacist. Do not start, stop, or change the dosage of any medicines without your doctor's approval. Products that may interact with this drug include: aliskiren, ACE inhibitors (such as captopril, lisinopril), angiotensin II receptor blockers (such as valsartan, losartan), cidofovir, corticosteroids (such as prednisone), lithium, "water pills" (diuretics such as furosemide). Do not take this medication with antacids or other drugs that decrease stomach acid (including famotidine, ranitidine, proton pump inhibitors such as omeprazole). These products may affect the enteric coating of this drug, causing the medication to be released too quickly and increasing the risk of side effects. This medication may increase the risk of bleeding when taken with other drugs that also may cause bleeding. Examples include anti-platelet drugs such as clopidogrel, "blood thinners" such as dabigatran/enoxaparin/warfarin, among others. Check all prescription and nonprescription medicine labels carefully since many medications contain pain relievers/fever reducers (aspirin, NSAIDs such as celecoxib, ibuprofen, or ketorolac). These drugs are similar to naproxen and may increase your risk of side effects if taken together. However, if your doctor has directed you to take low-dose aspirin to prevent heart attack or stroke (usually 81-162 milligrams a day), you should continue taking the aspirin unless your doctor instructs you otherwise. Daily use of naproxen may decrease aspirin's ability to prevent heart attack/stroke. Talk with your doctor about the risks and benefits. Ask about other medications that can be used to treat pain/fever. This medication can affect the results of certain laboratory tests, possibly causing false test results. Make sure laboratory personnel and all your doctors know you use this drug.
OVERDOSE: If someone has overdosed and has serious symptoms such as passing out or trouble breathing, call 911. Otherwise, call a poison control center right away. US residents can call their local poison control center at 1-800-222-1222. Canada residents can call a provincial poison control center. Symptoms of overdose may include: severe stomach pain, extreme drowsiness, seizures.
EC-NAPROXEN DR 500 MG TABLET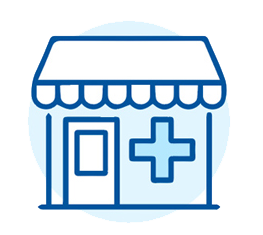 Mail Order Pharmacy
Select this option to have your prescription delivered to your location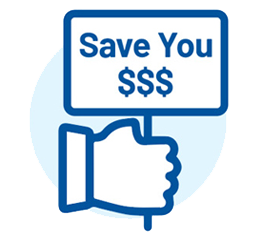 Local Pharmacy Pickup
Select this option to get your prescription at your local pharmacy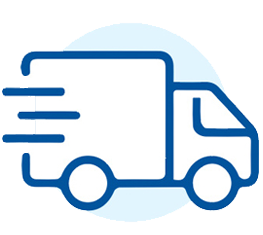 Place your Bid
Get the lowest price, by letting pharmacies bid on your prescription