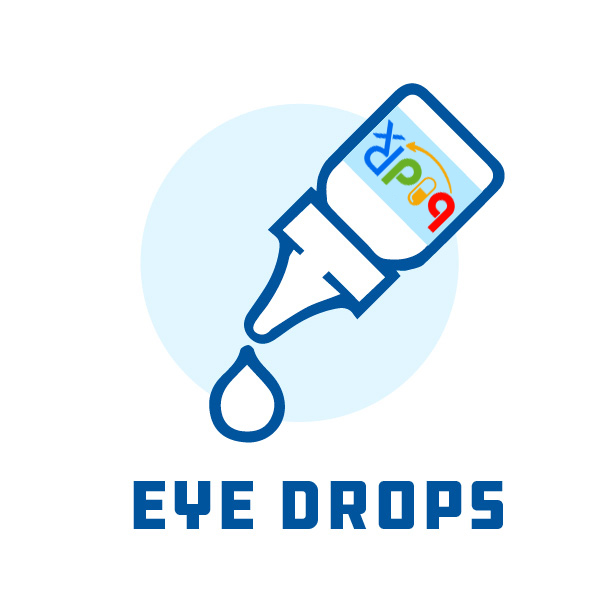 BIMATOPROST 0.03% EYELASH SOLN
USES: This medication is used to treat patients with not enough or inadequate eyelashes. Bimatoprost makes the eyelashes more noticeable by causing more eyelashes to grow and making them longer, thicker, and darker. Bimatoprost is similar to a natural chemical in the body (prostaglandin). Bimatoprost is also used to treat glaucoma. If you are already using or are directed to use bimatoprost to treat glaucoma, be careful not to get this eyelash medication into your eyes. Getting extra bimatoprost in your eyes may make it less effective for treating glaucoma. Talk to your doctor or pharmacist for more details.
Indications : hypotrichosis of eyelid lashes
SIDE EFFECTS: Eye redness/discomfort/itching/dryness or eyelid redness may occur. If any of these effects persist or worsen, tell your doctor or pharmacist promptly. It is possible for hair growth to happen in other areas of your skin where this medication frequently touches. Be sure to wipe any extra medication after applying it to the eyelash margins (see also How to Use section). Remember that this medication has been prescribed because your doctor has judged that the benefit to you is greater than the risk of side effects. Many people using this medication do not have serious side effects. When the eye drop form of this medication is applied directly into the eyes to treat glaucoma, it may slowly (over months to years) cause brown discoloration of the colored portion of the eye (iris). This form of bimatoprost used to improve eyelash appearance could also have this effect. Also, this medication may cause eyelid changes or a darkening of the skin around the base of the eyelashes. After stopping use, eyelid skin darkening should go away after several weeks to months. However other side effects (such as discoloration of the iris) may be permanent. Tell your doctor if any of these side effects occur. Tell your doctor right away if any of these unlikely but serious side effects occur: eye pain, suspected eye infection (discharge, unusual redness, swelling of eyes), rapid vision changes (such as loss of vision). A very serious allergic reaction to this drug is unlikely, but seek immediate medical attention if it occurs. Symptoms of a serious allergic reaction may include: rash, itching/swelling (especially of the face/tongue/throat), severe dizziness, trouble breathing. This is not a complete list of possible side effects. If you notice other effects not listed above, contact your doctor or pharmacist. In the US - Call your doctor for medical advice about side effects. You may report side effects to FDA at 1-800-FDA-1088 or at www.fda.gov/medwatch. In Canada - Call your doctor for medical advice about side effects. You may report side effects to Health Canada at 1-866-234-2345.
HOW TO USE: Read the Patient Information Leaflet provided by your pharmacist before you start using bimatoprost and each time you get a refill. Learn how to properly apply this medication. If you have any questions, consult your doctor or pharmacist. Use this medication once daily in the evening or as directed by your doctor. To apply this medication, first wash your hands and face. Remove any makeup and contact lenses. Contact lenses may be reinserted 15 minutes after applying this medication. Place one drop of this medication onto the provided applicator. Then right away draw the applicator carefully across the skin of the upper eyelid margin at the bottom of the eyelashes going from the inner part of your lash line to the outer part. Blot any excess solution that is applied beyond the eyelid margin. Throw away the applicator after applying the medication. Repeat with a new applicator for the other upper eyelid. This medication is not for use on the lower eyelids. If any medication gets into the eye, do not rinse your eye. It is not likely to cause any harm if this medication gets into the eye, because it is the same medication that is used in the eyes to treat glaucoma. To avoid contamination, do not touch the dropper tip or let it touch your eyelashes or any other surface. Do not rinse the dropper. Replace the dropper cap after each use, and keep the cap tightly closed. Use this medication regularly to get the most benefit from it. To help you remember, use it at the same time each evening. Do not use more of this medication than recommended. Using more will not make this medication work faster. It may take up to 2 months before the full benefits of using this medication are seen. When this medication is stopped, expect the appearance of the eyelashes to return to the way they looked before starting treatment with bimatoprost. It is possible that the effects between your two sets of eyelashes may not be the same. There may be differences in eyelash length, thickness, fullness, color, number or direction of growth. If any of these occur, talk to your doctor.
PRECAUTIONS: Before using bimatoprost, tell your doctor or pharmacist if you are allergic to it; or to similar drugs (such as latanoprost, travoprost); or if you have any other allergies. This product may contain inactive ingredients (such as preservatives like benzalkonium chloride), which can cause allergic reactions or other problems (such as discoloration of contact lenses). Talk to your pharmacist for more details. Before using this medication, tell your doctor or pharmacist your medical history, especially of: eye pressure problems (such as glaucoma), other eye problems (such as macular edema, iritis, uveitis, lens extraction/aphakia). If you develop a new eye condition (such as infection, eye surgery, eye injury) while using this medication, discuss with your doctor whether you should start using a new bottle. If you are having your eye pressure tested, tell the testing personnel (such as optometrist or ophthalmologist) that you are using this medication. During pregnancy, this medication should be used only when clearly needed. Discuss the risks and benefits with your doctor. It is not known if this drug passes into breast milk. Consult your doctor before breast-feeding.
DRUG INTERACTIONS: Your doctor or pharmacist may already be aware of any possible drug interactions and may be monitoring you for them. Do not start, stop, or change the dosage of any medicine before checking with your doctor or pharmacist first. Before using this medication, tell your doctor or pharmacist of all prescription and nonprescription/herbal products you may use, especially of: certain glaucoma eye drops (such as bimatoprost, latanoprost, travoprost). This is not a complete list of possible interactions. Before using this product, tell your doctor or pharmacist of all the products you use. Keep a list of all your medications with you, and share the list with your doctor and pharmacist.
OVERDOSE: This medicine may be harmful if swallowed. If someone has overdosed and has serious symptoms such as passing out or trouble breathing, call 911. Otherwise, call a poison control center right away. US residents can call their local poison control center at 1-800-222-1222. Canada residents can call a provincial poison control center.
BIMATOPROST 0.03% EYELASH SOLN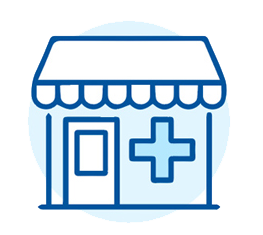 Mail Order Pharmacy
Select this option to have your prescription delivered to your location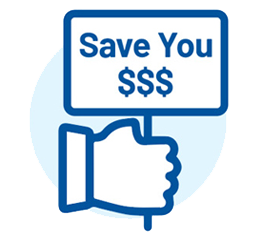 Local Pharmacy Pickup
Select this option to get your prescription at your local pharmacy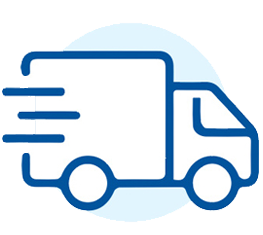 Place your Bid
Get the lowest price, by letting pharmacies bid on your prescription