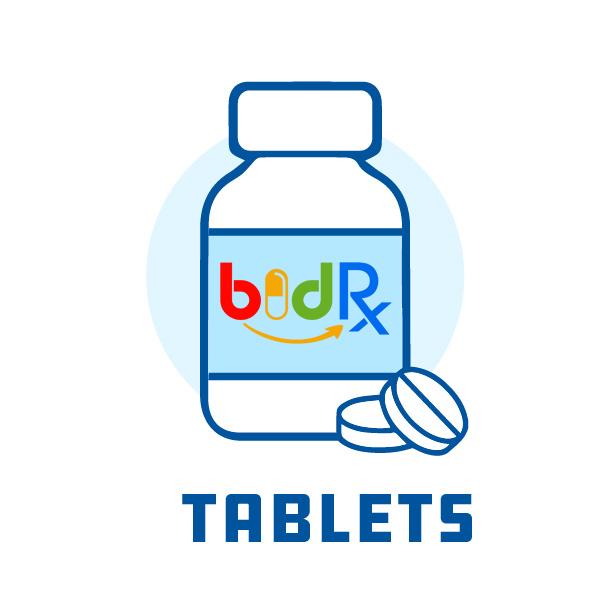 BETAPACE 80 MG TABLET
USES: This medication is used to treat a serious (possibly life-threatening) type of fast heartbeat called sustained ventricular tachycardia. It is also used to treat certain fast/irregular heartbeats (atrial fibrillation/flutter) in patients with severe symptoms such as weakness and shortness of breath. Sotalol helps to lessen these symptoms. It slows the heart rate and helps the heart to beat more normally and regularly. This medication is both a beta blocker and an anti-arrhythmic.
Indications : prevention of recurrent atrial fibrillation, life-threatening ventricular tachycardia, paroxysmal supraventricular tachycardia
SIDE EFFECTS: See also Warning section. Tiredness, slow heartbeat, and dizziness may occur. Less common side effects include headache, diarrhea, and decreased sexual ability. If any of these effects persist or worsen, tell your doctor or pharmacist promptly. To lower your risk of dizziness and lightheadedness, get up slowly when rising from a sitting or lying position. Remember that this medication has been prescribed because your doctor has judged that the benefit to you is greater than the risk of side effects. Many people using this medication do not have serious side effects. Tell your doctor right away if you have any serious side effects, including: new or worsening symptoms of heart failure (such as shortness of breath, swelling ankles/feet, unusual tiredness, unusual/sudden weight gain). Get medical help right away if you have any very serious side effects, including: severe dizziness, fainting, sudden change in heartbeat (unusually faster/slower/more irregular), chest/jaw/left arm pain. A very serious allergic reaction to this drug is rare. However, get medical help right away if you notice any symptoms of a serious allergic reaction, including: rash, itching/swelling (especially of the face/tongue/throat), severe dizziness, trouble breathing. This is not a complete list of possible side effects. If you notice other effects not listed above, contact your doctor or pharmacist. In the US - Call your doctor for medical advice about side effects. You may report side effects to FDA at 1-800-FDA-1088 or at www.fda.gov/medwatch. In Canada - Call your doctor for medical advice about side effects. You may report side effects to Health Canada at 1-866-234-2345.
HOW TO USE: See also Warning section. Read the Patient Information Leaflet if available from your pharmacist before you start using sotalol and each time you get a refill. If you have any questions, ask your doctor or pharmacist. Take this medication by mouth as directed by your doctor, usually 1 to 3 to times a day. You may take it with or without food, but it is important to choose one way and take it the same way with each dose. If you are using the liquid form of this medication, carefully measure the dose using a special measuring device/spoon. Do not use a household spoon because you may not get the correct dose. Dosage is based on your medical condition and response to treatment. In children, dosage is also based on age and body size. Use this medication regularly to get the most benefit from it. To help you remember, take it at the same time(s) each day. If you use antacids containing aluminum or magnesium, do not take them at the same time as sotalol. These antacids can bind to sotalol and decrease its absorption and effectiveness. Separate doses of these antacids and sotalol by at least 2 hours to reduce this interaction. Do not take more of this drug than prescribed because you may increase your risk of side effects, including a new serious abnormal heartbeat. Do not take less of this medication or skip doses unless directed by your doctor. Your fast/irregular heartbeat is more likely to return if you do not take sotalol properly. Also, do not run out of this medication. Order your refills several days early to avoid running out of pills. Tell your doctor if your condition does not improve or if it worsens.
PRECAUTIONS: See also Warning section. Before taking sotalol, tell your doctor or pharmacist if you are allergic to it; or if you have any other allergies. This product may contain inactive ingredients, which can cause allergic reactions or other problems. Talk to your pharmacist for more details. Before using this medication, tell your doctor or pharmacist your medical history, especially of: certain heart rhythm problems (such as a slow heartbeat, sick sinus syndrome, second- or third-degree atrioventricular block unless you have a heart pacemaker), kidney problems, heart failure, breathing problems (such as asthma, chronic bronchitis, emphysema), very recent heart attack (within 2 weeks), overactive thyroid disease (hyperthyroidism), serious allergic reactions needing treatment with epinephrine. Sotalol may cause a condition that affects the heart rhythm (QT prolongation in the EKG). QT prolongation can rarely cause serious (rarely fatal) fast/irregular heartbeat and other symptoms (such as severe dizziness, fainting) that need medical attention right away. The risk of QT prolongation may be increased if you have certain medical conditions or are taking other drugs that may cause QT prolongation. Before using sotalol, tell your doctor or pharmacist of all the drugs you take and if you have any of the following conditions: certain heart problems (QT prolongation in the EKG, history of torsade de pointes), family history of certain heart problems (QT prolongation in the EKG, sudden cardiac death). Low levels of potassium or magnesium in the blood may also increase your risk of QT prolongation. This risk may increase if you use certain drugs (such as diuretics/"water pills"), if you are unable to eat or drink fluids as you normally would, or if you have conditions such as severe/prolonged sweating, diarrhea, or vomiting. Talk to your doctor about using sotalol safely. If you have diabetes, this product may mask the fast/pounding heartbeat you would usually feel when your blood sugar falls too low (hypoglycemia). Other symptoms of low blood sugar, such as dizziness and sweating, are unaffected by this drug. This product may also make it harder to control your blood sugar. Check your blood sugar regularly as directed and share the results with your doctor. Tell your doctor right away if you have symptoms of high blood sugar such as increased thirst/urination. Your doctor may need to adjust your diabetes medication, exercise program, or diet. Children may be at greater risk for low blood sugar (hypoglycemia), especially if they are vomiting or not eating regularly. To help prevent low blood sugar, feed children on a regular schedule. If your child cannot eat regularly, is vomiting, or has symptoms of low blood sugar (such as sweating, seizures), stop this medication and tell the doctor right away. Before having surgery, tell your doctor or dentist that you are taking this medication. This drug may make you dizzy. Alcohol or marijuana (cannabis) can make you more dizzy. Do not drive, use machinery, or do anything that needs alertness until you can do it safely. Limit alcoholic beverages. Talk to your doctor if you are using marijuana (cannabis). Older adults may be more sensitive to the side effects of this drug, especially dizziness, tiredness, and QT prolongation (see above). During pregnancy, this medication should be used only when clearly needed. It may harm an unborn baby. Discuss the risks and benefits with your doctor. This medication passes into breast milk and may have undesirable effects on a nursing infant. Discuss the risks and benefits with your doctor before breast-feeding.
DRUG INTERACTIONS: See also How to Use and Precautions sections. Drug interactions may change how your medications work or increase your risk for serious side effects. This document does not contain all possible drug interactions. Keep a list of all the products you use (including prescription/nonprescription drugs and herbal products) and share it with your doctor and pharmacist. Do not start, stop, or change the dosage of any medicines without your doctor's approval. A product that may interact with this drug is: fingolimod. Many drugs besides sotalol may affect the heart rhythm (QT prolongation in the EKG), including amiodarone, disopyramide, dofetilide, pimozide, procainamide, quinidine, macrolide antibiotics (such as clarithromycin, erythromycin), among others. Some products have ingredients that could raise your heart rate. Tell your pharmacist what products you are using, and ask how to use them safely (especially cough-and-cold products, diet aids, or NSAIDs such as ibuprofen/naproxen). This medication may interfere with certain medical/laboratory tests, possibly causing false test results. Make sure laboratory personnel and all your doctors know you use this drug.
OVERDOSE: If someone has overdosed and has serious symptoms such as passing out or trouble breathing, call 911. Otherwise, call a poison control center right away. US residents can call their local poison control center at 1-800-222-1222. Canada residents can call a provincial poison control center. Symptoms of overdose may include: severe dizziness, fainting, unusually slower/faster/more irregular heartbeat, shortness of breath.
BETAPACE 80 MG TABLET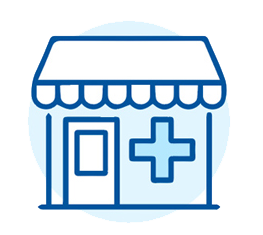 Mail Order Pharmacy
Select this option to have your prescription delivered to your location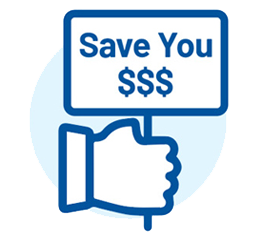 Local Pharmacy Pickup
Select this option to get your prescription at your local pharmacy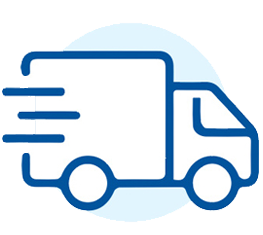 Place your Bid
Get the lowest price, by letting pharmacies bid on your prescription