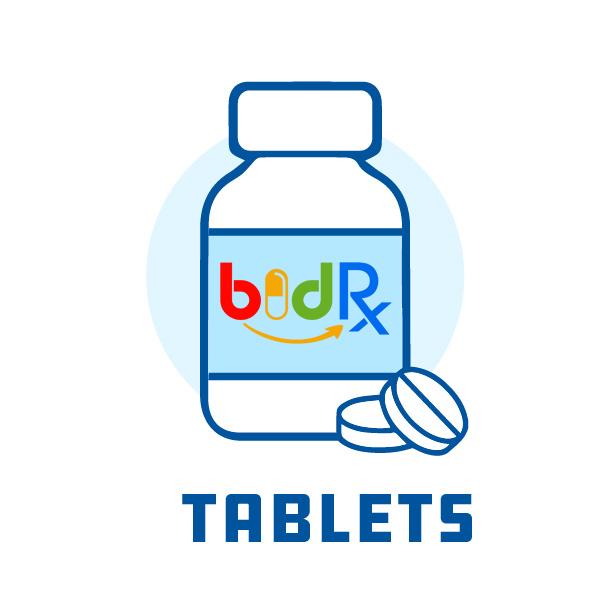 BENAZEPRIL-HCTZ 20-25 MG TAB
USES: This medication is a combination of two drugs, an ACE inhibitor (benazepril) and a "water pill"/diuretic (hydrochlorothiazide). It is used to treat high blood pressure (hypertension). Benazepril works by relaxing blood vessels, causing them to widen. The hydrochlorothiazide diuretic increases the amount of urine you make, which decreases excess water and salt in your body. Lowering high blood pressure helps prevent strokes, heart attacks, and kidney problems.
Indications : hypertension
OTHER USES: This section contains uses of this drug that are not listed in the approved professional labeling for the drug but that may be prescribed by your health care professional. Use this drug for a condition that is listed in this section only if it has been so prescribed by your health care professional. This drug may also be used for heart failure.
SIDE EFFECTS: You may experience dizziness, light-headedness, drowsiness, headache, fatigue, blurred vision, dry cough, or vomiting as your body adjusts to the medication. If any of these effects persist or worsen, notify your doctor or pharmacist promptly. Remember that this medication has been prescribed because your doctor has judged that the benefit to you is greater than the risk of side effects. Many people using this medication do not have serious side effects. This product may cause dehydration and electrolytes imbalance. Tell your doctor right away if you have any symptoms of dehydration or electrolytes imbalance, including: extreme thirst, very dry mouth, muscle cramps/weakness, fast/slow/irregular heartbeat, confusion. Tell your doctor right away if any of these unlikely but serious side effects occur: fainting, decreased sexual ability, tingling or numbness of the hands/feet, decrease in vision, eye pain, symptoms of a high potassium blood level (such as muscle weakness, slow/irregular heartbeat). Tell your doctor right away if any of these highly unlikely but very serious side effects occur: signs of kidney problems (such as change in the amount of urine), seizures. This drug may rarely cause serious (possibly fatal) liver problems. If you notice any of the following highly unlikely but very serious side effects, seek immediate medical attention: yellowing eyes or skin, dark urine, stomach/abdominal pain, persistent fatigue, persistent nausea. A serious allergic reaction to this drug is unlikely, but seek immediate medical attention if it occurs. Symptoms of a serious allergic reaction include: rash, itching/swelling (especially of the face/tongue/throat), severe dizziness, trouble breathing. This is not a complete list of possible side effects. If you notice other effects not listed above, contact your doctor or pharmacist. In the US - Call your doctor for medical advice about side effects. You may report side effects to FDA at 1-800-FDA-1088 or at www.fda.gov/medwatch. In Canada - Call your doctor for medical advice about side effects. You may report side effects to Health Canada at 1-866-234-2345.
HOW TO USE: Take this medication by mouth, usually once a day; or as directed by your doctor. You may take this drug with or without food. Use this medication regularly in order to get the most benefit from it. Remember to use it at the same time each day. Drink adequate fluids to prevent from becoming dehydrated. If you are on restricted fluid intake, consult your doctor for further instructions. The dosage is based on your medical condition and response to therapy. For the treatment of high blood pressure, it may take 2 weeks before the full benefit of this drug occurs or several weeks to months when used for congestive heart failure. Keep taking this medication even if you feel well. Most people with high blood pressure do not feel sick. If you are also taking cholestyramine or colestipol, take benazepril/hydrochlorothiazide at least 4 hours before or at least 4 to 6 hours after either of those drugs.
PRECAUTIONS: Before taking benazepril with hydrochlorothiazide, tell your doctor or pharmacist if you are allergic to it; or to other ACE inhibitors (e.g., captopril, lisinopril); or if you have any other allergies (including an allergic reaction after exposure to certain membranes used for blood filtering). This product may contain inactive ingredients, which can cause allergic reactions or other problems. Talk to your pharmacist for more details. This medication should not be used if you have certain medical conditions. Before using this medicine, consult your doctor or pharmacist if you have: urinary problems (inability to make urine or anuria), history of an allergic reaction which included swelling of the face/lips/tongue/throat (angioedema). Before using this medication, tell your doctor or pharmacist your medical history, especially of: kidney disease, liver disease, severe loss of body fluids (dehydration through excessive sweating, vomiting, or diarrhea), mineral/electrolyte problems (e.g., imbalance of sodium, potassium, magnesium, calcium), gout, lupus, asthma, skin cancer. This drug may make you dizzy or drowsy. Alcohol or marijuana (cannabis) can make you more dizzy or drowsy. Do not drive, use machinery, or do anything that needs alertness until you can do it safely. Limit alcoholic beverages. Talk to your doctor if you are using marijuana (cannabis). To minimize dizziness and light-headedness, get up slowly when rising from a seated or lying position. This product may affect your potassium levels. Before using potassium supplements or salt substitutes that contain potassium, consult your doctor or pharmacist. Before having surgery, tell your doctor or dentist that you are taking this medication. This medication may make you more sensitive to the sun. It may also increase your risk for skin cancer, especially if you take it for a long time. Limit your time in the sun. Avoid tanning booths and sunlamps. Use sunscreen and wear protective clothing when outdoors. Tell your doctor right away if you get sunburned, have skin blisters/redness, or notice new or changed moles/skin lesions. If you have diabetes, hydrochlorothiazide may affect your blood sugar. Check your blood sugar regularly as directed and share the results with your doctor. Tell your doctor right away if you have symptoms of high blood sugar such as increased thirst/urination. Your doctor may need to adjust your diabetes medication, exercise program, or diet. Older adults may be more sensitive to the side effects of this drug, especially dizziness and change in the amount of urine (kidney problems). This medication is not recommended for use during pregnancy due to the risk for harm to an unborn baby. Consult your doctor for more details. (See also Warning section.) A very small amount of this drug passes into breast milk. While there have been no reports of harm to nursing infants, consult your doctor before breast-feeding.
DRUG INTERACTIONS: See also How to Use and Precautions sections. Drug interactions may change how your medications work or increase your risk for serious side effects. This document does not contain all possible drug interactions. Keep a list of all the products you use (including prescription/nonprescription drugs and herbal products) and share it with your doctor and pharmacist. Do not start, stop, or change the dosage of any medicines without your doctor's approval. Some products that may interact with this drug are: aliskiren, cisapride, cholestyramine, colestipol, diazoxide, dofetilide, certain drugs that weaken the immune system/increase the risk of infection (such as everolimus, sirolimus), drugs which can increase dizziness (e.g., phenobarbital, opioid analgesics), drugs that may increase the level of potassium in the blood (such as ARBs including losartan/valsartan, birth control pills containing drospirenone), lithium, probenecid, gold injections, sacubitril. A very serious reaction may occur if you are getting injections for bee/wasp sting allergy (desensitization) and are also taking benazepril with hydrochlorothiazide. Make sure all your doctors know which medicines you are using. Some products have ingredients that could raise your blood pressure or worsen your heart failure. Tell your pharmacist what products you are using, and ask how to use them safely (especially cough-and-cold products, diet aids, or NSAIDs such as ibuprofen/naproxen).
OVERDOSE: If someone has overdosed and has serious symptoms such as passing out or trouble breathing, call 911. Otherwise, call a poison control center right away. US residents can call their local poison control center at 1-800-222-1222. Canada residents can call a provincial poison control center. Symptoms of overdose may include: unusually fast or slow heartbeat, severe dizziness, or fainting.
BENAZEPRIL-HCTZ 20-25 MG TAB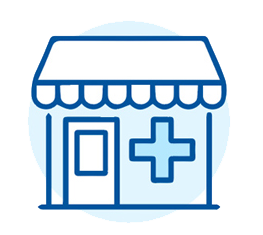 Mail Order Pharmacy
Select this option to have your prescription delivered to your location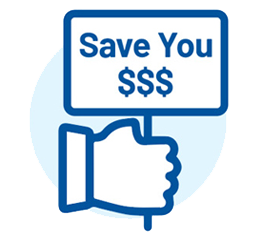 Local Pharmacy Pickup
Select this option to get your prescription at your local pharmacy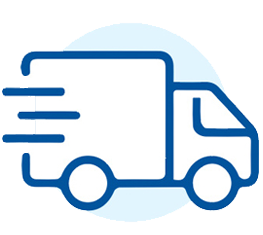 Place your Bid
Get the lowest price, by letting pharmacies bid on your prescription