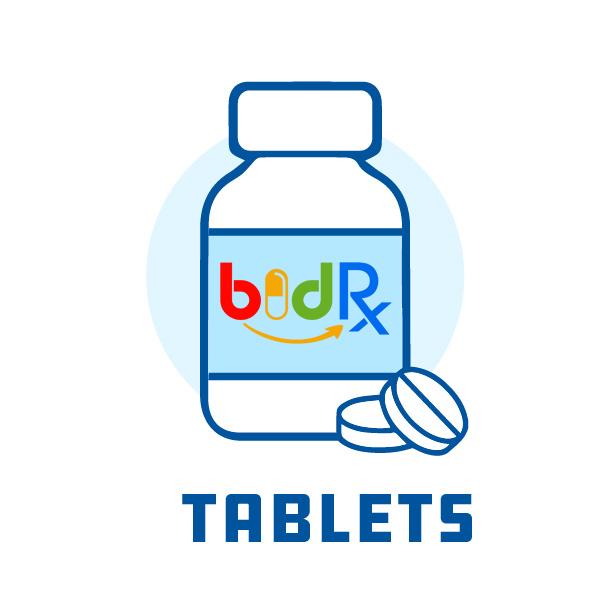 ARICEPT ODT 5 MG TABLET
USES: Donepezil is used to treat confusion (dementia) related to Alzheimer's disease. It does not cure Alzheimer's disease, but it may improve memory, awareness, and the ability to function. This medication is an enzyme blocker that works by restoring the balance of natural substances (neurotransmitters) in the brain.
Indications : diffuse Lewy body disease, mild to moderate Alzheimer's type dementia, moderate to severe Alzheimer's type dementia
SIDE EFFECTS: Nausea, vomiting, diarrhea, loss of appetite/weight loss, dizziness, drowsiness, weakness, trouble sleeping, shakiness (tremor), or muscle cramps may occur as your body adjusts to the drug. These effects usually last 1-3 weeks and then lessen. If any of these effects persist or worsen, notify your doctor or pharmacist promptly. Remember that this medication has been prescribed because your doctor has judged that the benefit to you is greater than the risk of side effects. Many people using this medication do not have serious side effects. Tell your doctor right away if any of these serious side effects occur: trouble urinating, severe stomach/abdominal pain, black stools, vomit that looks like coffee grounds, seizures. Get medical help right away if you have any very serious side effects, including: slow/fast/irregular heartbeat, severe dizziness, fainting. A very serious allergic reaction to this drug is rare. However, get medical help right away if you notice any symptoms of a serious allergic reaction, including: rash, itching/swelling (especially of the face/tongue/throat), severe dizziness, trouble breathing. This is not a complete list of possible side effects. If you notice other effects not listed above, contact your doctor or pharmacist. In the US - Call your doctor for medical advice about side effects. You may report side effects to FDA at 1-800-FDA-1088 or at www.fda.gov/medwatch. In Canada - Call your doctor for medical advice about side effects. You may report side effects to Health Canada at 1-866-234-2345.
HOW TO USE: Read the Patient Information Leaflet if available from your pharmacist before you start taking donepezil and each time you get a refill. If you have any questions, ask your doctor or pharmacist. Do not remove the tablet from its pouch until you are ready to take it. Dry your hands before handling the medication. Open the pouch and peel back the foil layer. Do not push the tablet through the foil because it may get damaged. Place the dose on your tongue where it will quickly dissolve. After the tablet dissolves completely, drink a glass of water. Take this medication with or without food as directed by your doctor, usually just before bedtime. If you experience sleep problems (insomnia), talk to your doctor about switching to a morning dose. Dosage is based on your medical condition and response to treatment. To reduce your risk of side effects (such as nausea and diarrhea), your doctor will start this medication at a low dose and gradually increase your dose over weeks to months. Follow your doctor's instructions carefully. Do not increase your dose or use this drug more often than prescribed. If you do not take donepezil for 7 or more days in a row, talk with your doctor before starting again. You may need to start at a lower dose. Use this medication regularly in order to get the most benefit from it. To help you remember, take it at the same time each day. Do not stop taking it unless your doctor instructs you to do so. It may take several weeks before you get the full benefit of this drug. Tell your doctor if your condition worsens.
PRECAUTIONS: Before taking donepezil, tell your doctor or pharmacist if you are allergic to it; or if you have any other allergies. This product may contain inactive ingredients, which can cause allergic reactions or other problems. Talk to your pharmacist for more details. Before using this medication, tell your doctor or pharmacist your medical history, especially of: breathing problems (such as asthma, chronic obstructive pulmonary disease), fainting, seizures, stomach/intestinal disease (such as ulcers, bleeding), trouble urinating (such as enlarged prostate). This drug may make you dizzy or drowsy. Alcohol or marijuana (cannabis) can make you more dizzy or drowsy. Do not drive, use machinery, or do anything that needs alertness until you can do it safely. Limit alcoholic beverages. Talk to your doctor if you are using marijuana (cannabis). Donepezil may cause a condition that affects the heart rhythm (QT prolongation). QT prolongation can rarely cause serious (rarely fatal) fast/irregular heartbeat and other symptoms (such as severe dizziness, fainting) that need medical attention right away. The risk of QT prolongation may be increased if you have certain medical conditions or are taking other drugs that may cause QT prolongation. Before using donepezil, tell your doctor or pharmacist of all the drugs you take and if you have any of the following conditions: certain heart problems (heart failure, slow heartbeat, QT prolongation in the EKG), family history of certain heart problems (QT prolongation in the EKG, sudden cardiac death). Low levels of potassium or magnesium in the blood may also increase your risk of QT prolongation. This risk may increase if you use certain drugs (such as diuretics/"water pills") or if you have conditions such as severe sweating, diarrhea, or vomiting. Talk to your doctor about using donepezil safely. Before having surgery, tell your doctor or dentist about all the products you use (including prescription drugs, nonprescription drugs, and herbal products). Older adults may be more sensitive to the side effects of this drug, especially QT prolongation (see above). During pregnancy, this medication should be used only when clearly needed. Discuss the risks and benefits with your doctor. It is unknown if this drug passes into breast milk. Consult your doctor before breast-feeding.
DRUG INTERACTIONS: Drug interactions may change how your medications work or increase your risk for serious side effects. This document does not contain all possible drug interactions. Keep a list of all the products you use (including prescription/nonprescription drugs and herbal products) and share it with your doctor and pharmacist. Do not start, stop, or change the dosage of any medicines without your doctor's approval. Some products that may interact with this drug include: aspirin/non-steroidal anti-inflammatory drugs (NSAIDs, such as ibuprofen, naproxen). Check all prescription and nonprescription medicine labels carefully since many medications contain pain relievers/fever reducers (NSAIDs such as aspirin, ibuprofen, or naproxen) that if taken together with donepezil may increase your risk for stomach/intestinal bleeding. Low-dose aspirin, as prescribed by your doctor for specific medical reasons such as heart attack or stroke prevention (usually 81-162 milligrams a day), should be continued. Consult your doctor or pharmacist for more details.
OVERDOSE: If someone has overdosed and has serious symptoms such as passing out or trouble breathing, call 911. Otherwise, call a poison control center right away. US residents can call their local poison control center at 1-800-222-1222. Canada residents can call a provincial poison control center. Symptoms of overdose may include severe or persistent nausea/vomiting, excessive sweating, very slow heartbeat, slow or shallow breathing, seizures.
ARICEPT ODT 5 MG TABLET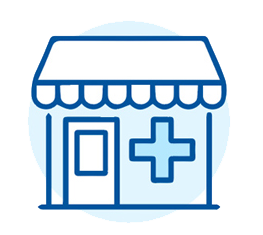 Mail Order Pharmacy
Select this option to have your prescription delivered to your location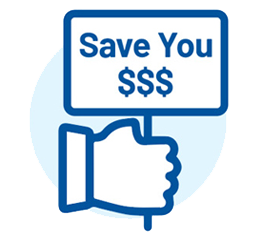 Local Pharmacy Pickup
Select this option to get your prescription at your local pharmacy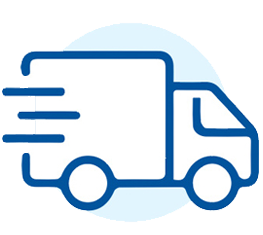 Place your Bid
Get the lowest price, by letting pharmacies bid on your prescription